HECHT measuring systems are designed for the measurement and inspection of furniture parts. Our solutions can be used both offline and inline.
The possible applications in furniture production are very diverse – from incoming goods inspection for purchased parts to setup time reduction on drilling lines, quality control in batch size 1 production, part identification after painting, random sample measurements and outgoing goods inspection
With a HECHT measuring system you will find the right solution within your furniture parts production.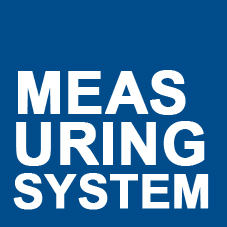 Full-Service from your experts: We offer you an all-round service, because we know that your production has to reach a special quality standard.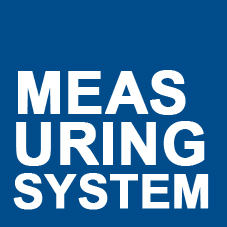 Full-Service from your experts: We offer you an all-round service, because we know that your production has to reach a special quality standard.
Offline and inline measuring systems for furniture parts
Measurement and inspection with tactile and optical measuring methods. Manual and automated solutions for the various fields of application.
Offline measuring systems
The advantages at a glance
Measuring systems for measurement and inspection of furniture parts - tactile or optical
HECHT measuring systems are specialized and developed for applications in the production of furniture parts and cover the complete product range. From simple length measurement via tactile and optical measuring tables to inline measurement, borehole, edge and surface inspection. We will be happy to support and advise you in selecting the most suitable measuring system for your application.
Due to the increasing degree of automation and more and more interlinked plants in furniture production, fast and precise measuring processes are becoming more and more important. Thanks to the different measuring methods, a single part inspection or a 100% inspection can be realized offline or inline with the most suitable method for you – according to your requirements. HECHT has specialized in materials for furniture production for decades. All decors, geometries and surfaces can be recorded and evaluated.
Especially in fully interlinked production lines, the individual furniture parts are hardly touched by people and therefore cannot be checked continuously. Added to this are the constantly increasing production speeds, which reach a number of parts per minute that can no longer be controlled by humans. Optical systems are now so powerful that they can check quality 100% inline. HECHT has advanced technologies in use and developed processes with artificial intelligence that are extremely powerful and reliable.
Quality control of dimension and accuracy of machining operations in the furniture part is measured quickly and precisely by high-precision offline measuring tables from HECHT – tactile or optical. The setup of drilling machines can also be accelerated enormously with offline measuring tables. This increases productivity and quality in equal measure. Interfaces from the measuring table to the drilling machine enable even faster transfer of correction values and high process reliability, so that human influencers are no longer relevant.
Fast, reproducible and precise measurements are standard today. Documentation of the measured values allows statistical evaluation and enables sustainable optimization of processes. Causes of errors can be identified and eliminated. All HECHT measuring systems are developed for use directly on the production line. Dust and dirt in the environment of a furniture production do not influence the measuring results.