Inline hole presence check
HECHT inline hole presence check is ideal for 100% drill hole control.
An installation of the system is optimally suited for all common panel formats that are drilled from the bottom as well as from the top. The software immediately detects missing drill holes or components where drill holes are not present. Installation in existing lines is quick and uncomplicated – without structurally changing the lines. The system is extremely easy to operate and works for all common decors up to 60 m/min.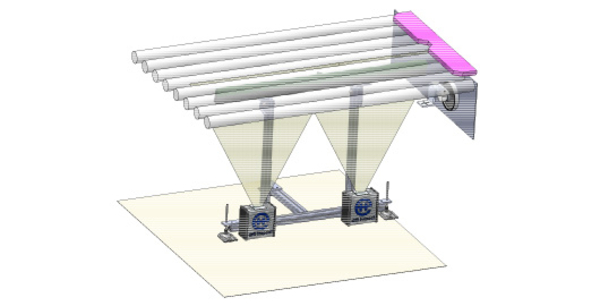 Full-Service from your experts: We offer you an all-round service, because we know that your production has to reach a special quality standard.